士兵突击Soldiers Sortie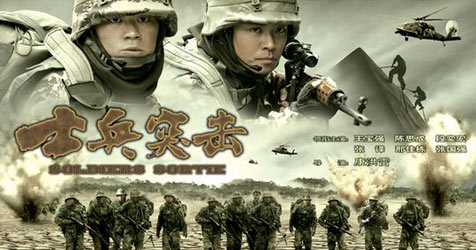 This serialized drama had been broadcasted on many chinese TV channels and encouraged the whole China in the past year2007 and it will keep working in 2008. The show is going to be broadcasted on CCTV.
I like it very much and after that the key spirit "不抛弃,不放弃" took root in my mind.
The believe"不抛弃,不放弃" give people the courage to move on.
信念xinnian=believe n. 相信xiangxin=believe v.
不抛弃,不放弃bu paoqi, bu fangqi=Never discard, never give up.
Hope you guys will like it and have a good day(weekend)
晚安!
Comments (86)
New lesson idea? Please contact us.