Olympic Architecture Part 3 : Beijing Air Terminal 3
Tags: terminal 3, beijing, olympics, architecture
Not really a building built specifically for the Olympics, but it's an amazing structure built in part to handle the additional surge caused by the games. (Photos, video, and detail below).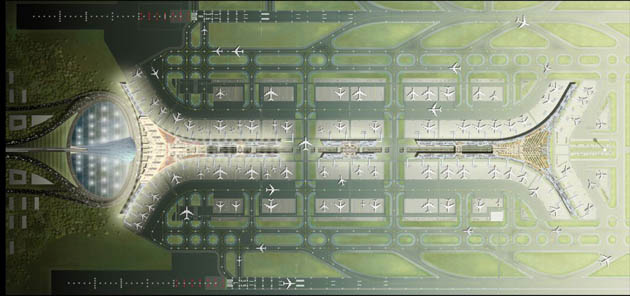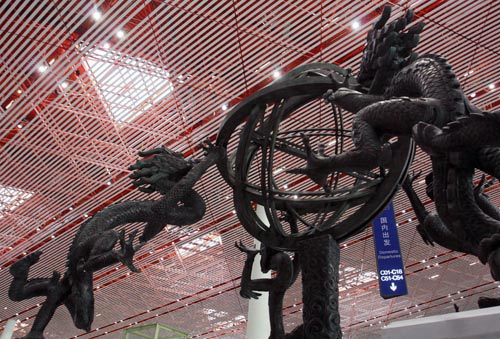 The remaining videos from this program can be found here.

Beijing airport's new Terminal 3 — twice the size of the Pentagon — is the largest building in the world.

Terminal 3's swooping, spacious design bears a subtle dragon motif. Adorned with the colors of imperial China and a roof that evokes the scales of a dragon, the massive glass- and steel-sheathed structure, designed by the renowned British architect Norman Foster, cost 26 billion yuan (3.8 billion USD, 2.4 billion EUR) and can handle more than 50 million passengers a year. The developers call it the "most advanced airport building in the world," and say it was completed in less than four years, a timetable some believed impossible.

It opened in late February with little fanfare, but also without the kind of glitches that plagued the new $8.7 billion (USD) terminal at Heathrow in London, a project that took six years to complete.

This is the image China would like to project as it hosts the Olympic Games this summer — a confident rising power constructing dazzling monuments exemplifying its rapid progress and its audacious ambition.
Comments (28)
New lesson idea? Please contact us.