Chinese computer games (or possibly a japanese one
Tags: help, games, translation,
Hi my lovelies
I've bought this computer game which is final fantasy 6 but (it should be) in simplified chinese.
Can anyone can confirm this? I recognise a few characters but with the help of http://www.chinese-tools.com/tools/mouse.html and Nj stars Chinese input word processor (amazing tool - free download from http://www.njstar.com/cms/download) I was planning on translating bits here and there and getting the "jist" as it were.
As I've just shared two tools with the community (ok you probably already had them :P ) and with the kindness of some fluent lad or lass could you confirm it's simplified chinese...wouldn't want to get half way through the game with my laptop open on the mouse input web page, various notepads and dictionaries scrawled across my desk to find out i'm translating chinese characters which are in fact being used by the japanese language XD
Much luv
Richi x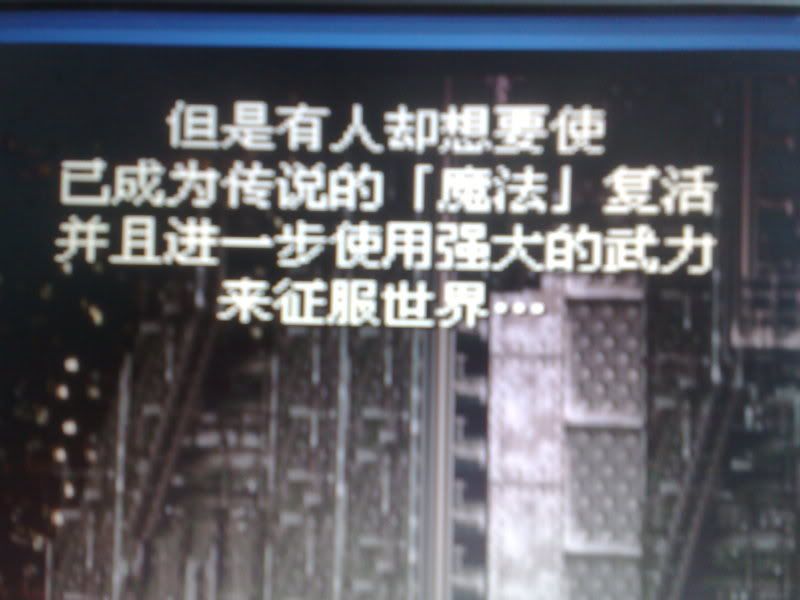 P.s pic is quite small here but if you go the direct link it's a bit bigger...also if you could point me in the direction of more chinese computer games that i can buy/download (prefereably with speaking in) I'd love you forever
http://i3.photobucket.com/albums/y74/black_dahlia_murder/21092008213.jpg
Comments (9)
New lesson idea? Please contact us.