Taiwan is known for its wide selection of food options. And "wide" doesn't even cover it. As I outlined in a previous post, the breakfast options alone are quite extensive.
However, the one thing that I've heard many people say about food in Taiwan is that it's sometimes quite greasy. But while this may be true, there are also lots of other options out there if you'd like to be a bit healthier.
Some of my favourite places to go are self-serve buffets. These are usually very inexpensive, and you can pick and choose what you want to eat. This is nice, because it affords you the opportunity to include more vegetables (if that's your thing) since a lot of Taiwanese food focuses on carbs and meat.
Right beside my work, there are two vegetarian buffets at which I often eat lunch. One has a set meal of five items that you can choose for NT$65 (€1.68, US$2.13), and as you can see, the line up can get long at this popular place.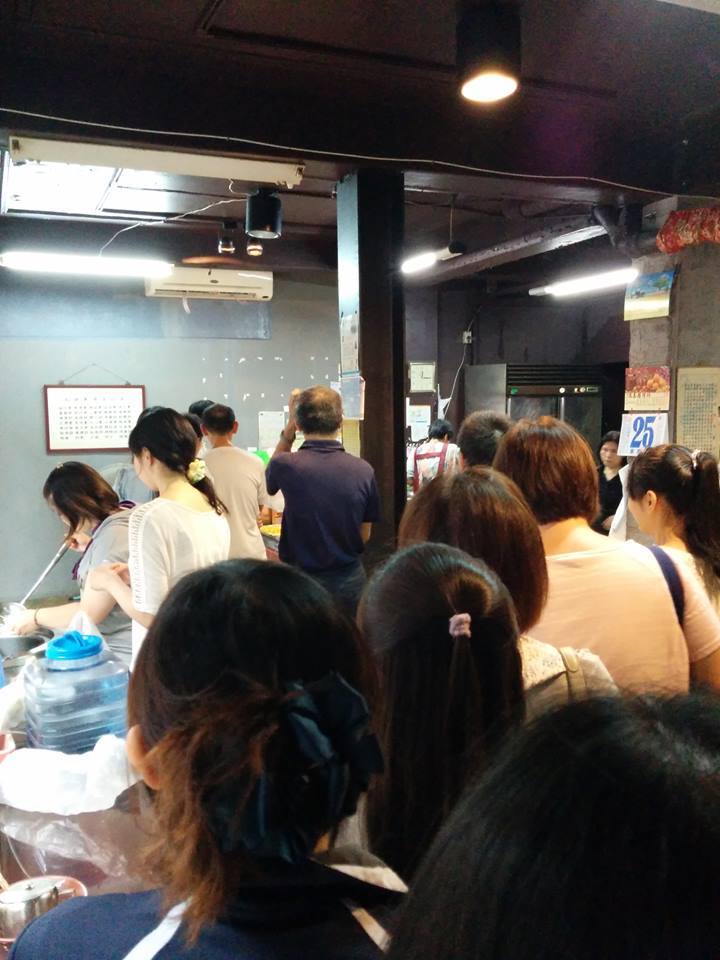 This is the lady that serves the food, and she always greets you with a smile, asking first if you want 紫米饭/紫米飯 [zǐ mǐ fàn] or 白饭/白飯 [bái fàn], purple or white rice.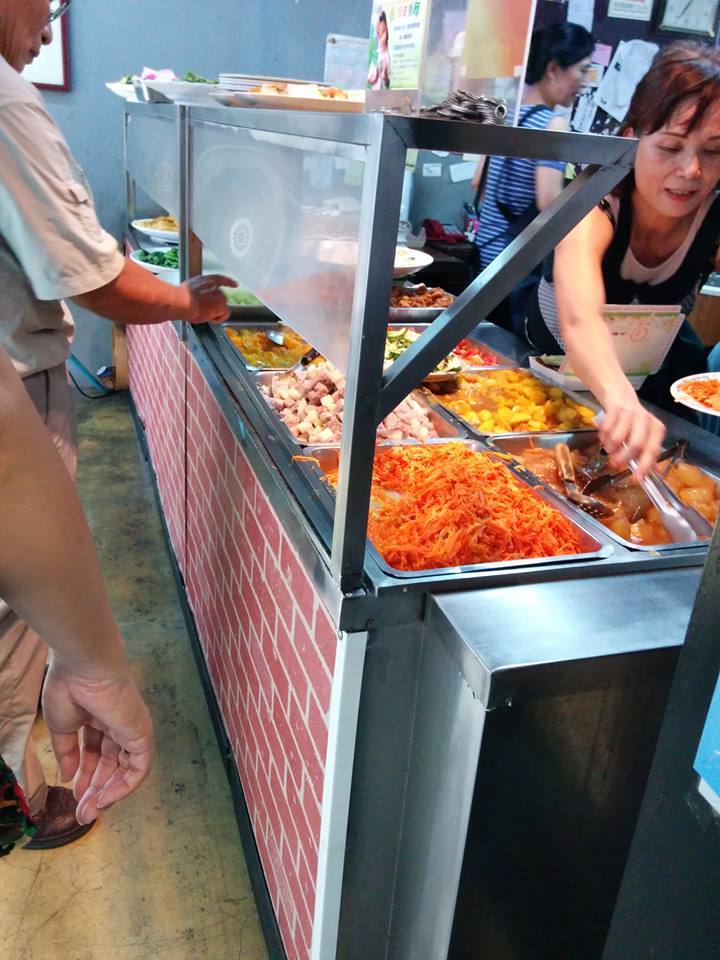 You may be asking… Purple rice?! Yup, that's what I first thought when I first saw it too, but it's just another variety of rice among the many out there. Below is my purple rice with two different meals that I ordered recently from this buffet (you can only kind of see the rice underneath it all though).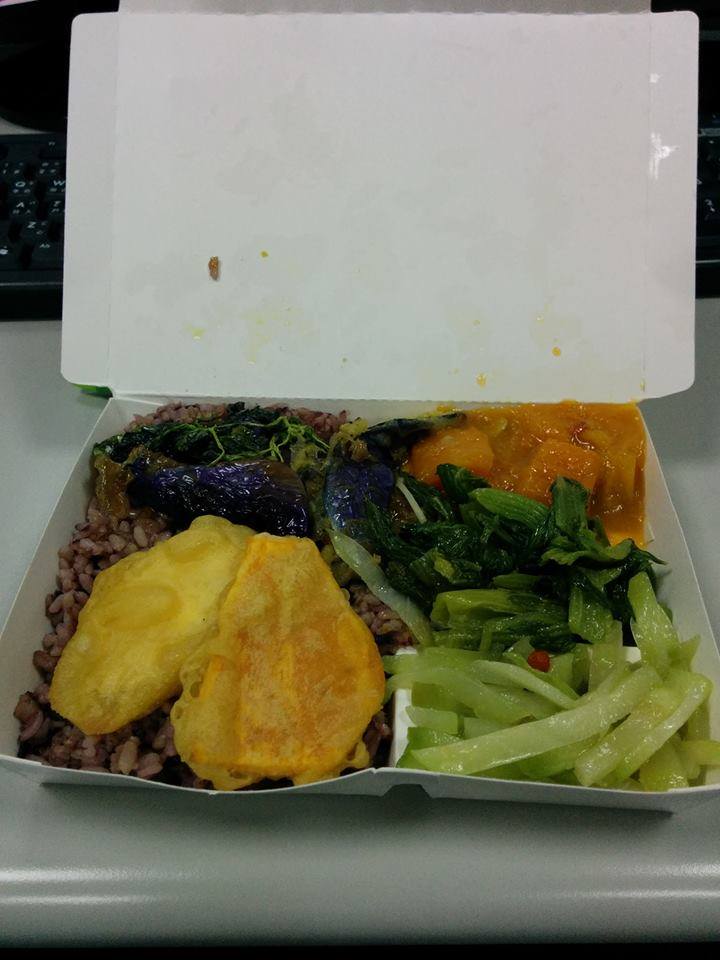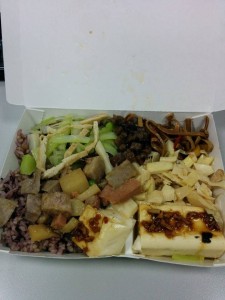 At the other buffet I often go to, you can go crazy, take as much as you want, and then they charge you by weight. I usually come out spending about NT$150 (€3.88, US$4.93) at that place.
As you can see, the food often starts going over the sides when I'm not careful.
If you choose to eat in (and not take your meal back to your office like I usually do), you're also sometimes asked at these types of places to clean up after yourself, to throw your leftovers away, and to separate your utensils from your dishes. You can see the cleanup station that I took a picture of below.
 The instructions on the station are as follows:
Simplified: 餐毕请将餐具分类回收

Traditional: 餐畢請將餐具分類回收

Pinyin: cān bì qǐng jiāng cānjù fēnlèi huíshōu

Translation: After eating, please separate out your tableware and return it here.
Some of the words here may look a bit confusing, especially if you've only just started learning Chinese.
The most confusing in my opinion is 餐 [cān], mostly because you've probably only seen it written in compound words that have something to do with "a meal," such as 晚餐 [wǎn cān] (dinner) or餐厅/餐廳 [cān tīng] (restaurant). However, it has another meaning, and that is "to eat."
You've likely learned that the verb "to eat" is 吃 [chī], but in some cases like this, 餐 [cān] can also have this meaning. However, these cases seem limited, so I wouldn't worry about it. Keep using吃 [chī] and you'll be fine.
The other confusing word here might be 毕/畢 [bì], meaning "to finish." You've probably learned that the word for finish is 完 [wán], but 毕/畢 [bì] is slightly more formal and often used in writing. So instead of 吃完 [chī wán], or "after eating," this sign writes it as 餐毕/餐畢 [cān bì].
There are many, many great things to eat in Taiwan, so if you get a chance to try the buffets, I highly recommend them. When you're looking for something cheap and tasty to eat, as well as slightly more healthy, you can't do wrong here.
Latest posts by Aaron Posehn (see all)