It's been twenty years since the first Independence Day movie and in a few short weeks the second installment, titled Independence Day: Resurgence, with the tagline, "We had twenty years to prepare. So did they" will be released.
As you probably know, movie titles become a bit lost in translation when it goes from English to Chinese — it even varies by the country! Read more for the translations on the movie posters for Independence Day: Resurgence — they are pretty funny.
Mainland China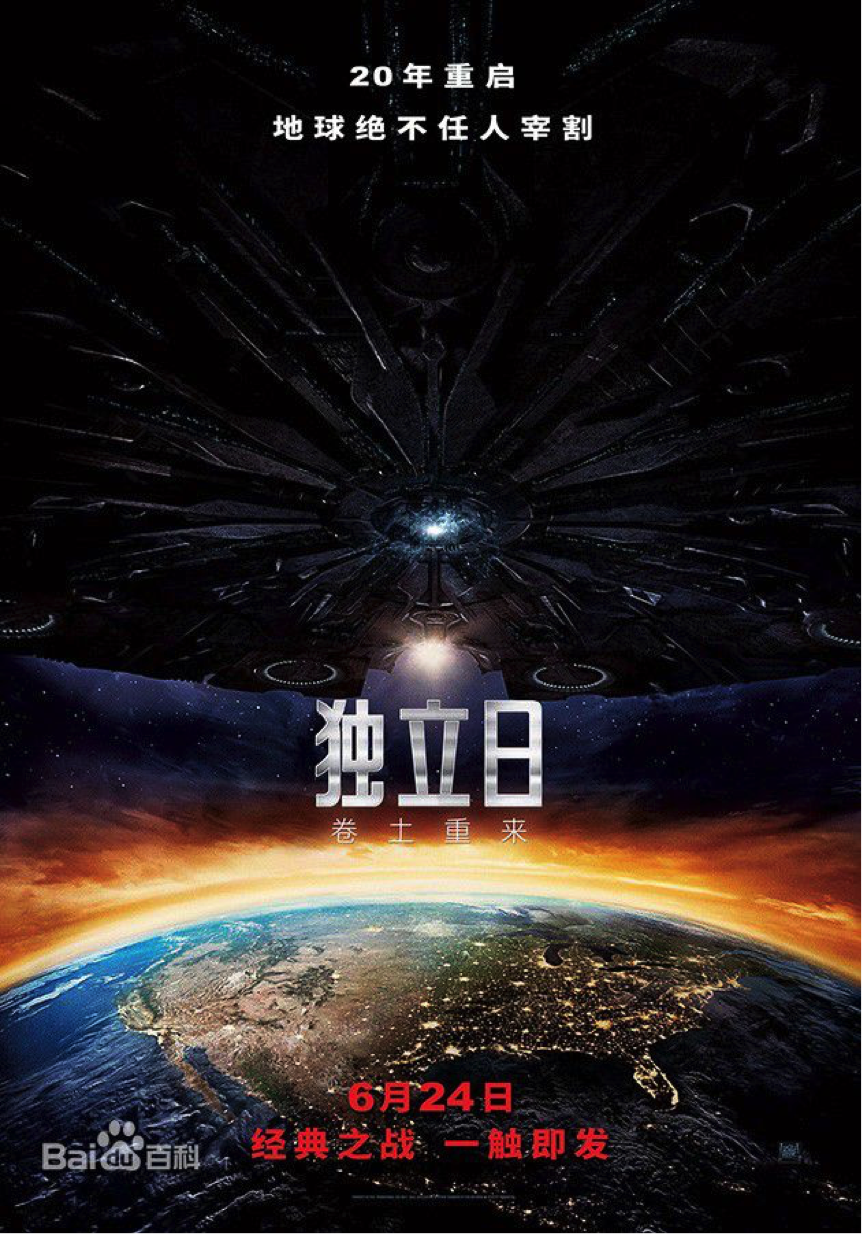 Simp: 独立日:卷土重来
Trad: 獨立日:捲土重來
Pinyin: Dúlì rì: Juǎntǔchónglái
独立 | 獨立  | Dúlì | independence

日 | 日 | Rì |  day

卷土重来 / 捲土重來 /Juǎntǔchónglái / (see below)
This Cheng Yu literally means 'to return in a swirl of dust; to re-group and come back stronger'. Pretty cool to use an idiom for the movie title.
The tagline is
Simp: 地球绝不任人宰削

Trad: 地球絕不任人宰削

Pinyin: Dìqiú jué bù rèn rén zǎi xuē
This can be translated several ways. Here are some:
The earth won't let someone slaughter them without a fight.

The earth will not willingly let someone slaughter and reduce us.

The earth will never allow someone to casually slaught us.
Taiwan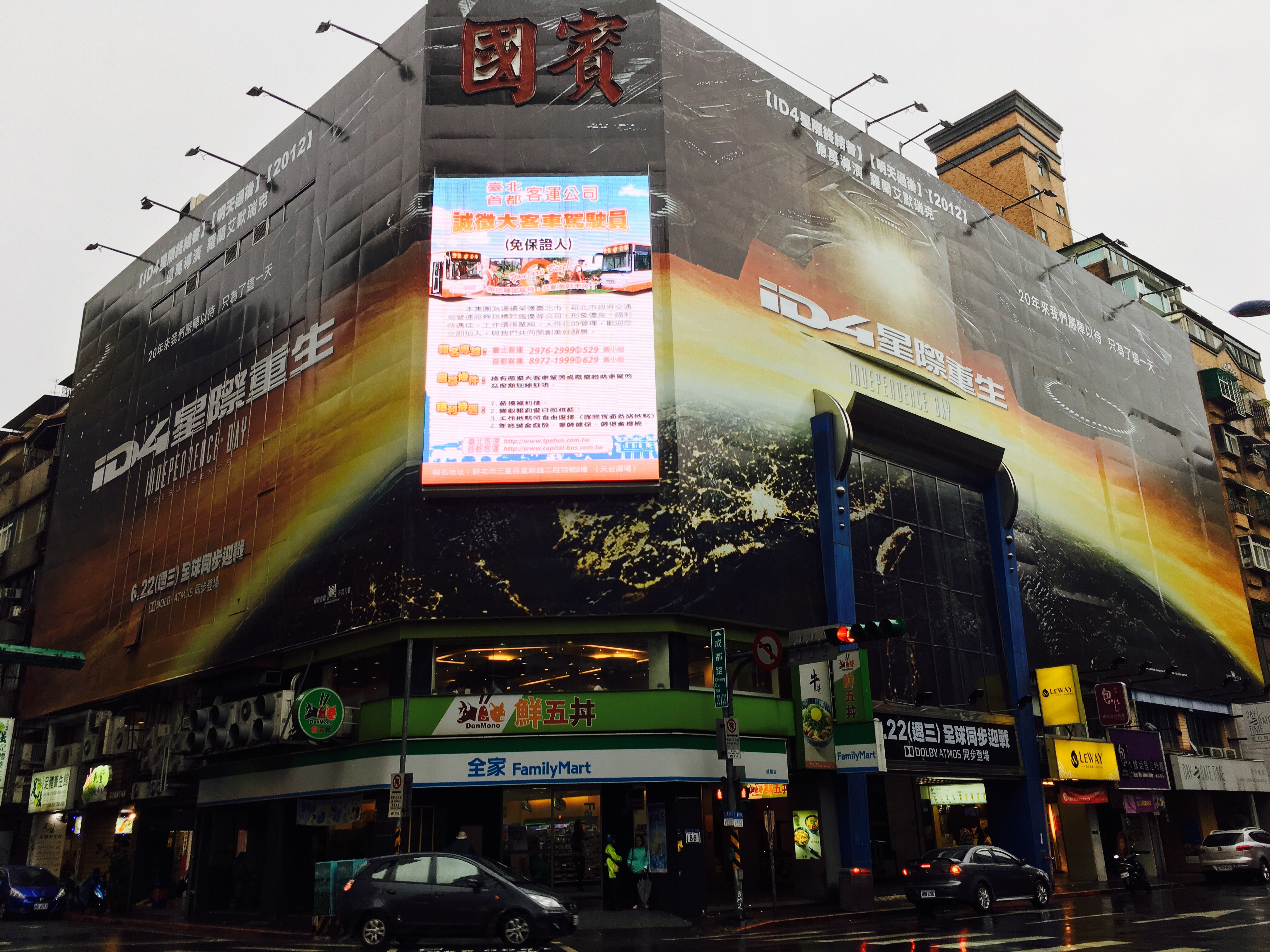 In Taiwan, the title is bit more confusing: here the movie is called ID4! This makes me think it's the fourth movie. It was actually the title used in the original Taiwan release of the movie back in 1996.
ID4星際重生 — this literally means "ID4 Interstellar Rebirth"
星际 / 星際/ Xīngjì / Interstellar

重生 / 重生 / chóngshēng:  re-birth
Tag line:
Trad: 20年來我們嚴陣以待  只為了這一天

Simp: 20年来我们严阵以待 只为了这一天

Pinyin: 20 Niánlái wǒmen yánzhènyǐdài zhǐ wèile zhè yītiān
"Over the past 20 years we've be preparing for this one day."
Hong Kong
Trad: 天煞-地球反擊戰2
Simp: 天煞-地球反击战2
Pinyin: Tiān shā-dìqiú fǎnjí zhàn 2
"Termination from the sky – the earth's retaliation battle 2"
天/天/Tiān/Sky

煞/煞/shā/to terminate

地球/地球/dìqiú/Earth

反击/反擊/fǎnjí/to counterattack

战/戰/ zhàn/war/battle
Compare all three with this visualization: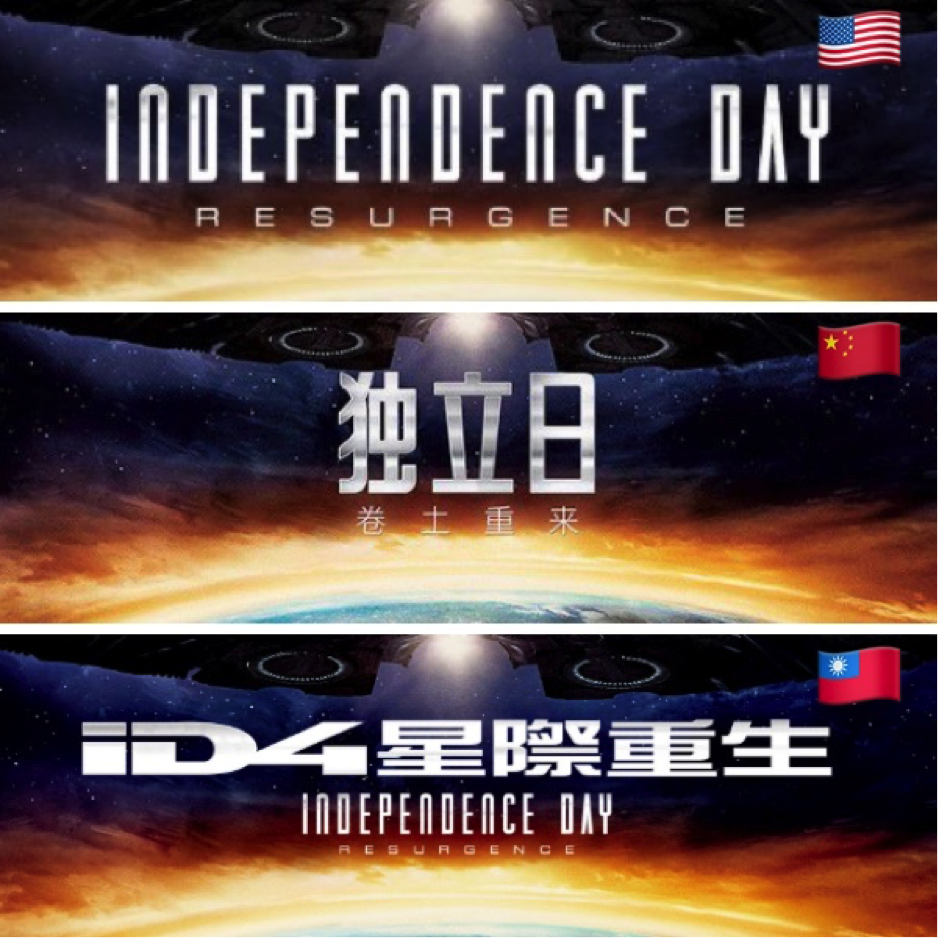 Executive Producer
at
ChinesePod
You probably recognize Gwilym as one of the co-hosts of ChinesePod. Gwilym hails from the U.K. but has lived in Taiwan since 2012. His interests include keeping abreast of technology news, going to the cinema, and playing with his lovely cats.

Latest posts by Gwilym James (see all)