Read more for five incredible stories straight from Mainland China, where crazy knows no bounds. 

1. Chopstick Magic
Minds were blown when someone posted that the end of chopsticks 筷子 | kuàizi are multifunctional: they can be used as a chopstick holder | 筷子筒 | kuàizi tǒng! Not all chopsticks are made like this, but if you happen on one, impress people around you who don't know this useful trick.
2. The Geese Police | 鹅的警察 | É de Jǐngchá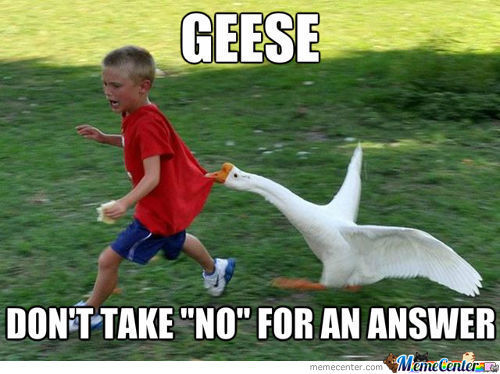 Apparently the long arm of the law is now the long neck of the law in China's Xinjiang Province where geese are being used as guard animals. Excuse me?!? Yup, you read that right: according to the bird experts, geese have excellent hearing and their eyesight is better than humans. There have been reports of an attempted robbery that was thwarted by geese squawking loudly, alerting officers to go take a look and scare the thief away. Geese are very territorial animals and see those who take care of them as part of their flock. As a result, they are not likely to bite the hand that feeds them and abandon their duty (AKA fly away). So if you've ever cried foul over stolen goods, take a gander at hiring the geese police.
3. Sleepless in Shanghai

Somehow in Shanghai it was decided that wearing pajamas | 睡衣 | shuìyī in public was a sign of prosperity. In fact, as China became a wealthier nation, people seemed to become more laid back in their daily attire. You'd think the streets would be filled with Louis Vuitton monogrammed pajamas, but you'd be wrong: it's nothing more than your grandma's standard comfy pajama set.
Of course the government had a say in the matter and denounced the new trend as 'uncivilized' in hopes of deterring the public from looking like they're always ready for bed. But that probably won't stop Chinese citizens from taking the comfort of home to the streets.
4. One Hour to Rule Them All
China is the 4th largest country in the world, which actually spans 5 time zones. However, they only follow one time zone: Beijing Standard Time. After the end of the Qing Dynasty in 1912, the country had initially five seperate time zones… which makes sense. However, in 1949 the Communist Party decided it was best to have only one time zone for "national unity". How does this affect the country? Well,  in the westernmost part of the country you'll see the sun set at midnight. To cope with this, people in Xinjiang | 新疆 | Xīnjiāng are known to follow their own time to make the most of daylight hours. Can you say hashtag ineffective timekeeping?
5. The Jam Driver
Innovative thinkers have figured how to alleviate the headache of commuting during rush hour. The traffic jam 交通阻塞 | jiāotōng zǔsè, or "jam driver" rides through traffic on a motorbike with one other person, and picks up a person stuck in traffic from their car while the other motorbike rider waits in the car. Depending on how trusting you are and/or how impatient you are to get to your destination, this could be a great option to consider.
6.In-console-able
In an attempt to keep children (and even young adults) from rotting their brains playing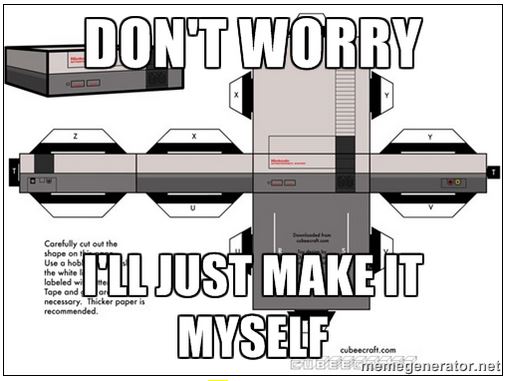 mindless video games, all video game consoles | 游戏机 | yóuxì jī were banned in China at the onset of the new millennium. Shortly afterwards, the online gaming industry saw rapid expansion with profits reaching up to $100 million. This effectually hindered China's efforts to halt the industry in its tracks. That did not stop the government from ruling it illegal to sell or manufacture any gaming-related equipment, but it also didn't stop game manufacturers from finding a way around the law and releasing consoles into the "gray market". No worries now though — the ban has been lifted as of 2014 so…game on (without the fear of jail time)!
You want to know what isn't strange? Studying Mandarin with ChinesePod. Subscribe today and get immediate access to the largest lesson library of Chinese lessons… on or offline. Click the button below for a special offer!



Natasha Davis is an Executive Project Manager with ChinesePod in Tokyo, Japan. She graduated from Florida State University but is originally from New York City. Because of her interest in the Chinese community in Harlem, she was inspired to learn Chinese from a young age. After graduating FSU, she spent two years at Tianjin University of Technology in Tianjin, China, learning Mandarin Chinese. She is most interested in Chinese business, food, language, and is currently at an upper-intermediate level. Her favorite Channel on ChinesePod is Qing Wen, and her favorite lesson is Saying You're Angry. She is also interested in travel, vegetarian food, and graphic design.

Latest posts by Natasha Davis (see all)