As August draws to a close, Ghost Month also comes to an end. To celebrate this ~haunting~ month, we are going to showcase four fantastic ghost stories from the famed Pu Songling. Pu published a collection of ghost stories in the early 1700's and today, these stories remain some of the most well-known supernatural tales in Chinese culture.
Read more to learn about how this anthology came about and our picks for the top four ghost stories! 
How did the stories come about?
Pu Songling was a native of Zichuan county in Shandong Province. Born into an impoverished family, during a time of serious class disparity, was a detriment to Pu's passing of the Civil Service Exam.
This exam was a well-intentioned attempt by the emperor to appoint citizens to governmental position based on their own merit — AKA a high score on the exam. Anyone and everyone could have a go at the exam, which means, in theory, that even someone from the lowest class could "rise above" and reach a position within the government.
However, there was a lot of social corruption and wealthy families had the money and time to devote years of studying for the Confucian-based exam… and if that failed, they had the resources to pay of the governing officials in charge of the exam.
Pu Songling saw this corruption and it salted the raw wounds from failing the exam time and time again. He devoted his life to tutoring other students and made many observations of the people around him — these observations, in turn, became the subjects of his stories.
At this point, you're probably wondering, "I didn't ask for a history lesson… where are the damn ghosts?!"
Here is your answer: while Pu's stories focused on the everyday life of the commoners, he infused the stories with ghosts, foxes, demons, and immortals. These supernatural forces were put into the stories in order to symbolize the sociopolitical climate of Pu's time and how little sense it made.
Over a short period of time, Pu wrote four-hundred-something of these supernatural tales and put them together in a compilation called "Strange Tales of Liaozhai" 
Read These Stories
Pu's stories range from mundane to utterly grotesque, but interestingly enough, all of the stories can fall within four different themes. We have hand-picked the best story from each theme for your reading pleasure. Check them out, just don't forget to leave the lights on!
1. The Skewed Feudal System | Xi Fangping
One of Songling's prevailing themes dealt with the many officers and wealthy people who committed crimes without being punished because they enjoyed power and privilege granted by the government. These stories expose and satirize the corruption and despotism that took place in the feudal system.
In this tale, Xi Fangping, a son of an honest man, finds himself cursed by a wealthy villager. After Fangping's father dies, Xi decides to visit the underworld to try and understand the meaning behind all of this cursed luck. What he finds underneath, to his dismay, makes much less sense than life aboveground.
2. The Rigid & Unjust Examination System | The Magic Sword 
These stories were written based off of Songling's realization that exams were unfairly graded and also that many wealthy students bribed the exam officers. This malpractice resulted in what Songling viewed as a "shackling and corrosion of the creative's mind".
A young scholar seeks shelter in a temple he stumbles across on a journey. At first, he is only aware of the lonely Taoist Monk that inhabits the temple. But soon after, other money-hungry, deceptive scholars passing by the temple are getting murdered by mysterious causes. Is it a ghostly presence causing their deaths? And how can our young scholar stay safe?
3. Female Love and Empowerment | Miss Lian-Hsiang
Kind female ghosts and poor scholars are common characters that pop-up in Songling's stories. These women disregard the feudal code of ethics, express their feelings in a frank manner, and pursue the improvement of women's status. These women also form loving relationships with the men they meet in the stories.
Miss Lian-Hsiang is a story of a poor orphan named Sang Tsu-ming who dreams of finding the right girl to fall in love with. His dream soon becomes a reality when he finds himself caught up in an otherworldly love triangle between two mysterious girls. Soon he begins to fall violently ill and suspects that one of these girls is a fox… which girl is hiding her malicious intentions? The demure Ms. Hsiang? Or the aristocratic Ms. Li?
4. Educating People Against Immoral Behaviours | The Painted Skin
Songling also wrote many of his parables with the intent of educating his readers on Confucian and Taoist Principles.
The Painted Skin is the most gruesome of the four tale. It tells the tale of Wang, a villager who comes across a mis-treated lady  roaming the streets. He offers her a place to stay which she graciously accepts. After Wang misheeds a Taoist Monk's warning that he has been bewitched, things take a turn for the worse for Wang and his family.
Key Vocabulary
Strange Tales of Liaozhai
聊斋志异 | Liáozhāi zhìyì
Pu Songling
蒲松龄 | Pú sōnglíng
Ghost Story
鬼故事 | Guǐ gùshì
---
If you found this article interesting, we think that you'll love ChinesePod! We have tons of Cultural and Historical lessons for skill levels ranging from Newbie all the way to Advanced… we even have lessons on Ghosts! Click the banner below to subscribe and enter promo code "SpeakItToday" for an exclusive offer!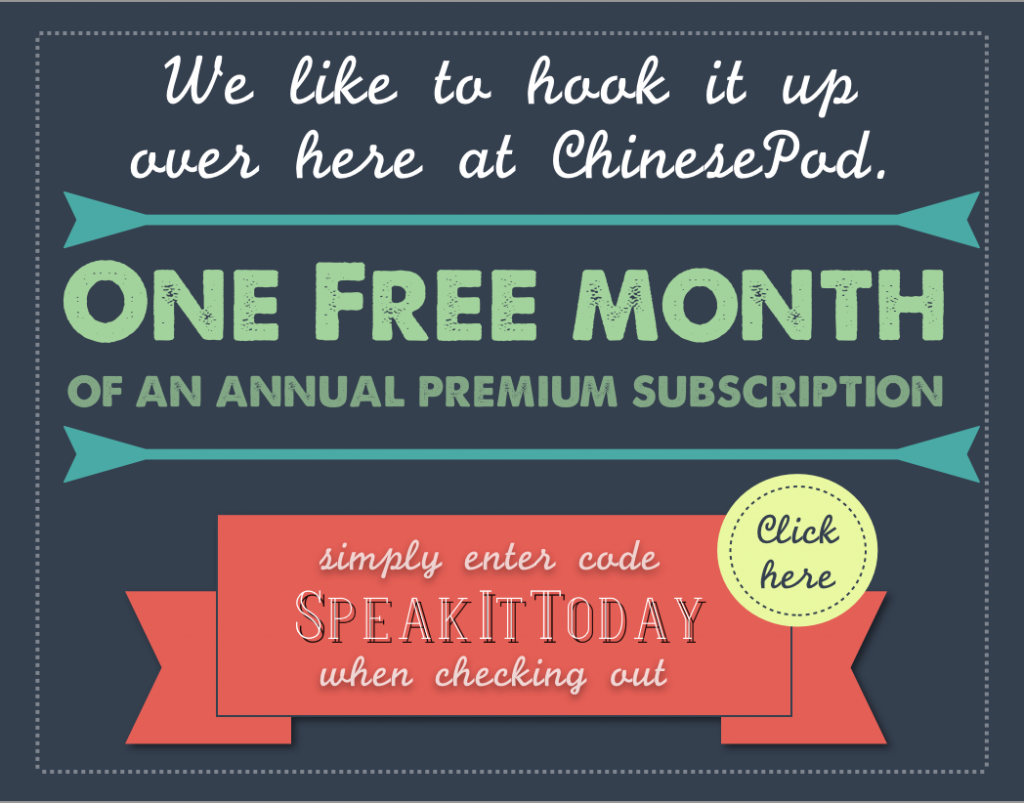 Karl graduated from Tulane University in New Orleans but is originally from Seattle, WA. He is a new learner of Chinese, and enjoys comparing the similarities and differences with learning Japanese, a language he studied for six years. Karl is interested in literature, long-distance running, skiing, hiking, and cycling... and cheese. He loves cheese. In fact, his favorite ChinesePod lesson is "Smelly Cheese".

Latest posts by Karl Ryan (see all)