Learn Chinese while ChinesePod explains the latest season finale of 权力游戏 (Quánlì yóuxì) AKA Game of Thrones. The next season won't be until 2019, so it's the perfect time to speculate conspiracies and theories about Season 8 第八季  (Dì bã jì).  So let's begin!
The Chinese translation of "Game of Thrones" in Chinese is "宝座的游戏" (Bǎozuò de yóuxì). In China, it's translated as 权力的游戏 (Quánlì de yóuxì) but countries like Taiwan it's translated as 权力游戏 (Quánlì yóuxì).
Starting with the Sibling Wars兄弟姐妹战争 (Xiōngdì jiěmèi zhànzhēng)
With the Hound laying down the smack talk to the Mountain in this last episode, "You know who's coming for you, you have always known", the Cleganebowl is definitely on! This sibling fight to the death will be one for the ages. Besides the Cleganes, with Cersei becoming more ruthless with each episode, it's a solid bet that Jaime by the end of the season with be both a Queenslayer and well as a Kingslayer.
Next we have Lady of Winterfell 临冬城公爵 (lín dōng chéng gōngjué)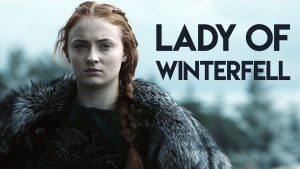 Jon Snow will claim his Targaryen birthright, just before he flies into battle on the back of the dragon Rhaegal. The Northern Lords will never want to follow a Targaryen, so expect Sansa to continue to keep the title of Lady of Winterfell. There must always be a Stark at Winterfell.
Back to the Past! Now we have – Warg to the Past 向往昔 (Xiàng wǎngxī)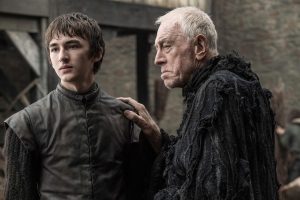 With so many lingering mysteries still remaining in the past, we need to see Bran continue to access his three-eyed raven powers. Who is the Night King? He seems to have a strong connection with both Bran and Jon, did he used to be a Stark? What do the White Walkers want? What happened at the tourney of Harrenhal where Jon's parents first met? Unlike other greenseers in the realm, Bran has a distinct ability to change the past. It would be amazing to see him attempt to change the past only to make things worse, reminiscent of the movie The Butterfly effect.  Sam will no doubt be by his side to join the dots and provide entertainment.
Finally, the Continental zombie apocalypse – 行尸走肉 浩劫 (xíngshīzǒuròu hàojié)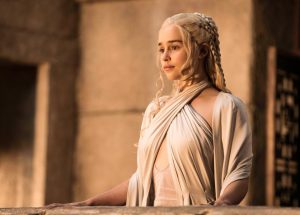 Now that the Night King has his own dragon, he has complete freedom to fly anywhere in the 7 kingdoms and raise multiple armies. With the Lannister's defeat of House Tyrell, how many dead bodies were left to rot? If Team Targaryen manages to defeat the initial army of the dead, they might just find another army around the corner
Be ready, absolutely no character will be safe. Sadly, we must wait until 2019! So let's speculate:  Leave us a comment with your predictions.
ChinesePod is the longest-running Mandarin Learning tool. With over 4,000 audio and video lessons at six different skill levels there is something to study for everyone. Read our blog for useful tips & tricks, as well as cultural insights that'll enrich your understanding of the Mandarin language.
Latest posts by ChinesePod (see all)